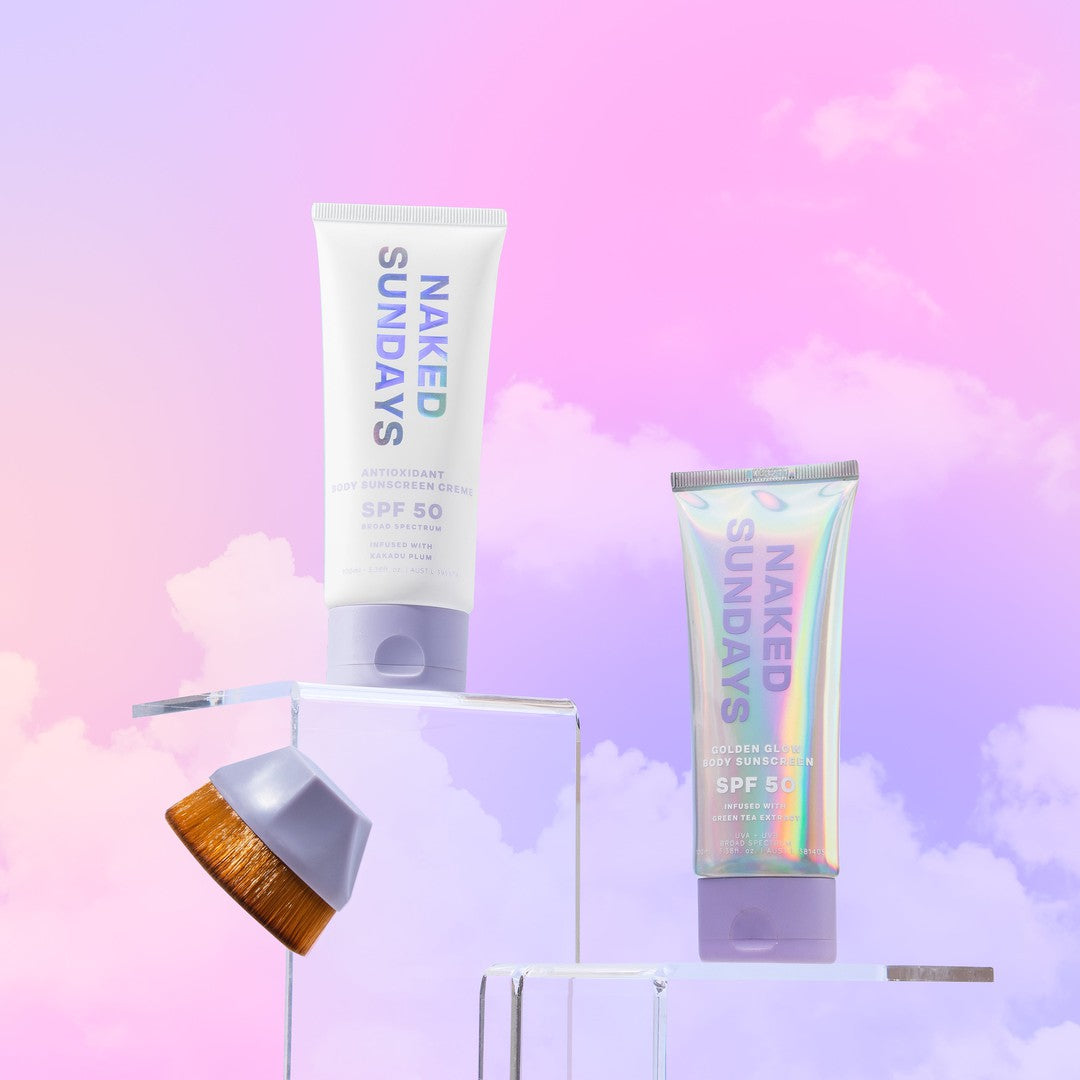 Product Details

The bundle you have needed all summer long has finally arrived!

 Stay protected and get your glow on this summer!

Includes:

 *USE AS DIRECTED, REAPPLY OFTEN, SEE INDIVIDUAL PRODUCT PAGES FOR DIRECTIONS, STAY OUT OF THE SUN WHEN POSSIBLE, DON'T PUT SUNSCREEN IN EYES.
What's Included

After years of formulating we have finally perfected our first water-resistant (80 minutes) body sunscreen formula, that smells like summer with our signature Naked Sundays scent.

This Hydrating SPF50 Shimmery Gold Body Sunscreen is infused with Green Tea extract to multitask as your firming lotion and body hydrating cream with high performance SPF.
Avoid contact with eyes, wear protective clothing, hats and eyewear when exposed to the sun. Avoid prolonged exposure in the sun. Remember, sunscreen is only one component of sun protection.