Award-winning Skincare SPF for Skincare Lovers
NEW! CabanaGlow™
Limited Number Available.
Mineral SPF meets Makeup
Meet the VIRAL World first Bronze & Illuminating SPF Drops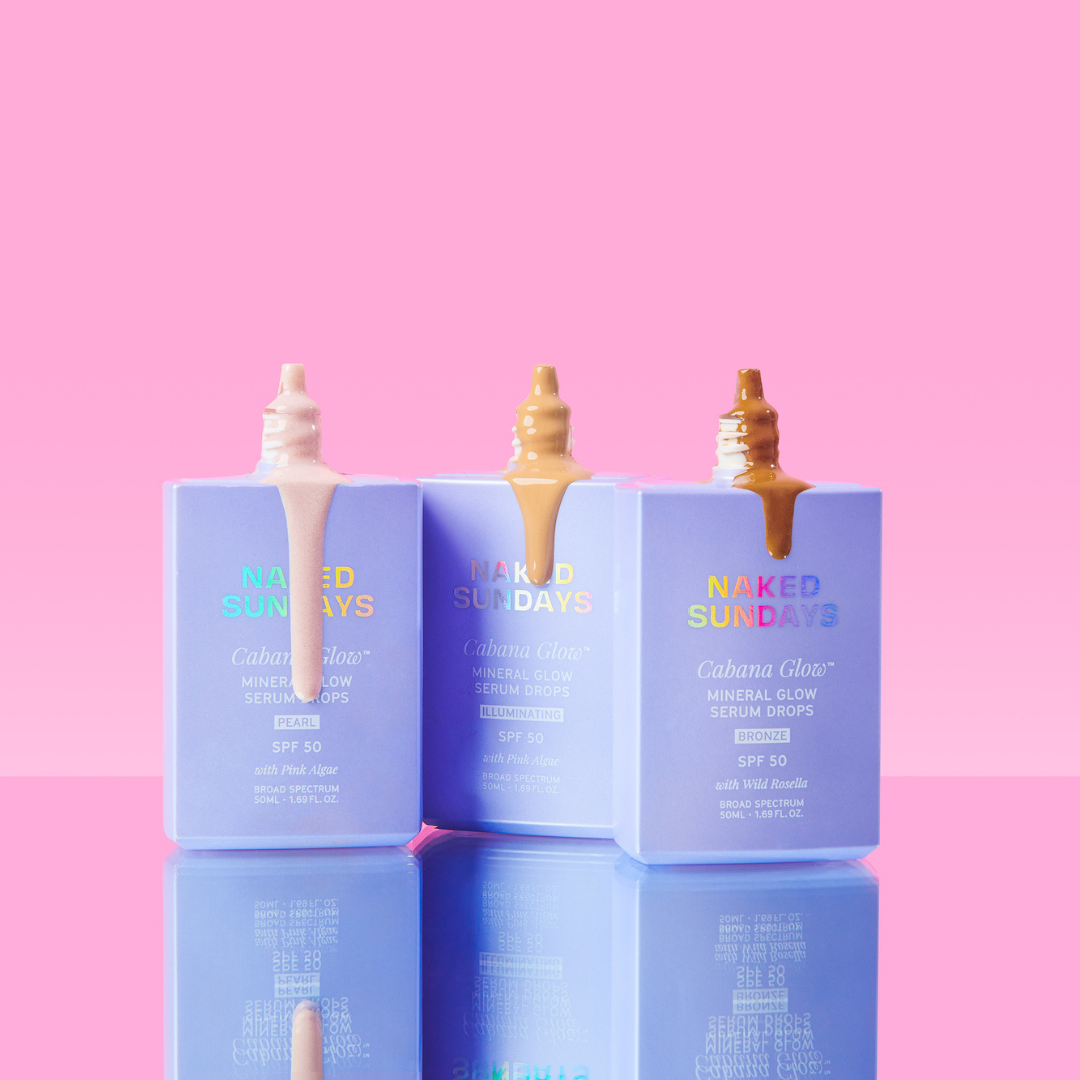 Meet Naked Sundays
Welcome to the home of skin-loving, multi-tasking SPF skincare.
Our multi-purpose, world-first, award-winning formulas are formulated in Australia, where there's the toughest sunscreen rules in the world! We combine powerful natural botanicals, our unique Vegan Collagen and antioxidants, with high performance, science-backed SPF.
Our mission is simple: decrease the rates of skin cancers and melanoma with sunscreens you love to wear every single day.
Don't leave home without us!
WE ARE...
Vegan
We fight to ensure that our products are 100% vegan and of course, cruelty free. We are only tested on SPF-loving humans and all our ingredients are sustainably sourced.
High Performance
Our science-backed products adhere to worldwide SPF standards with rigorous testing of every single batch we put out into the world.
Our Mission
We are dedicated to the mission of lowering melanoma rates for the next generation, with a percentage of all profits going towards melanoma research and finding a cure